The final days of 2022 are upon us and a new year is on the horizon, but there are a few things that shouldn't be welcomed into 2023 with us. Like any trends, social media fads come and go, and while some stick around and remain popular, others leave you wondering if they were ever a good idea in the first place (looking at you, Kylie Jenner Lip Challenge). There are plenty of social media marketing trends that we should be waving goodbye to so we can march confidently into 2023 with our heads held high and an outstanding social media strategy.
1. Ditch the hashtags:
Back in 2013, hashtags were the big thing. Everyone who was anyone was using hashtags across various social platforms to help reach new audiences. Hashtags were so popular, the word "hashtag" was even added to the Oxford English Dictionary. Hashtags, however, have been suffering a huge downfall in recent years, with many wondering if they even do anything to help get more views.
In March 2022, Adam Moressi, Head of Instagram, responded to this very question with "not really". He went on to explain that hashtags aren't a tool for increasing the distribution of posts, so maxing out with 30 relevant hashtags won't help your post get more views. If you're not ready to ditch hashtags just yet, you'll be glad to know that they do help Instagram figure out what your content is about by adding context to it. They can help your posts appear in relevant searches, but hashtags won't massively help your exposure.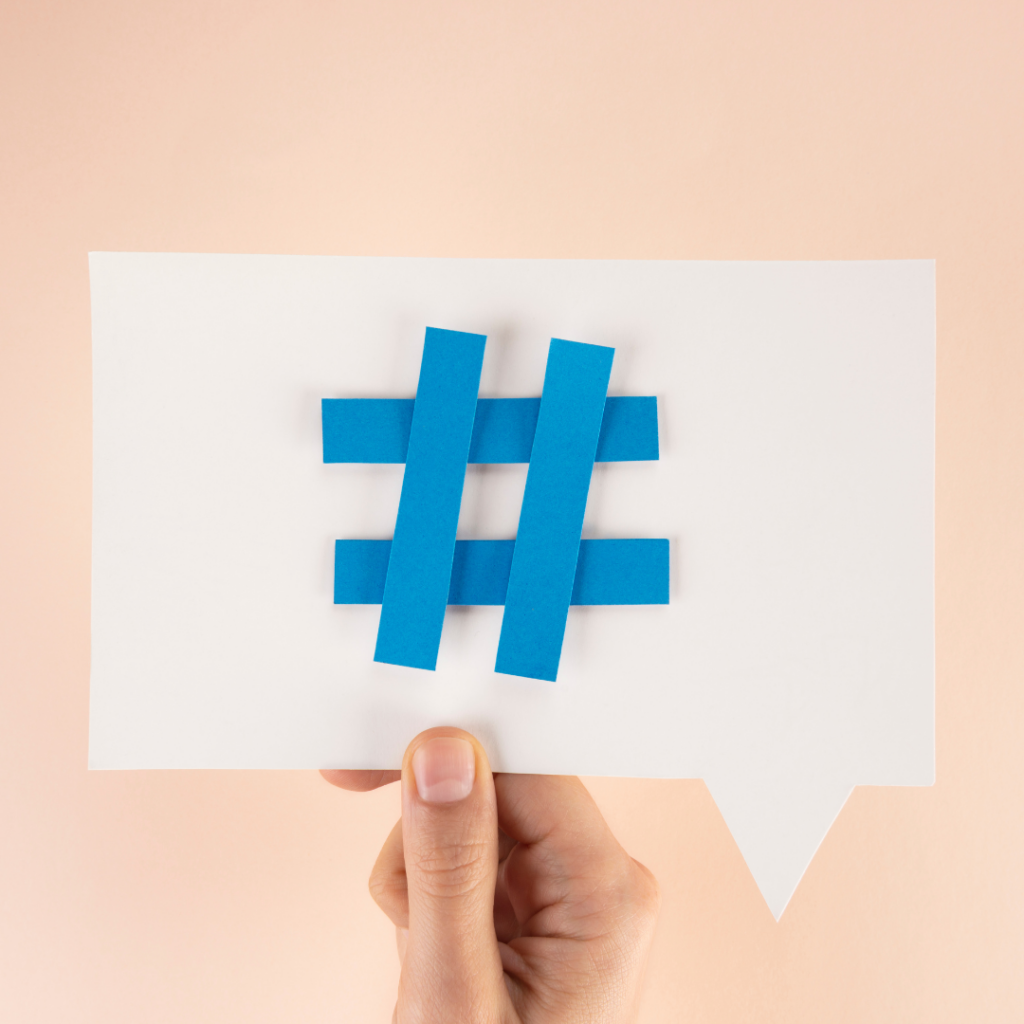 Instead of spending time researching the best hashtags to use, you should be focusing your efforts on other tactics, such as…
2. Stop Ignoring Reels:
Earlier this year, Instagram changed its algorithm to push reels rather than static image posts, and there was also talk of prioritising content from new accounts over those users followed. The news rocked the app, and the internet in general, even sparking the creation of a Make Instagram Instagram Again movement in July which was supported by several A-list celebrities, including a few Kardashians! The algorithm remains ever-changing, and while it would take the detective skills of Sherlock Holmes to completely crack it, there's one thing that is definitely true. Instagram loves reels.
We get it. Reels are new and scary. First introduced in 2020, they're still a relatively new feature on Instagram and it can be difficult to get your head round at first. There's so much to think about, what to post and when, what sounds to use, how to edit… but there's no denying that taking some time to get to know how reels work, and even how to create them, is invaluable to your social media strategy for 2023.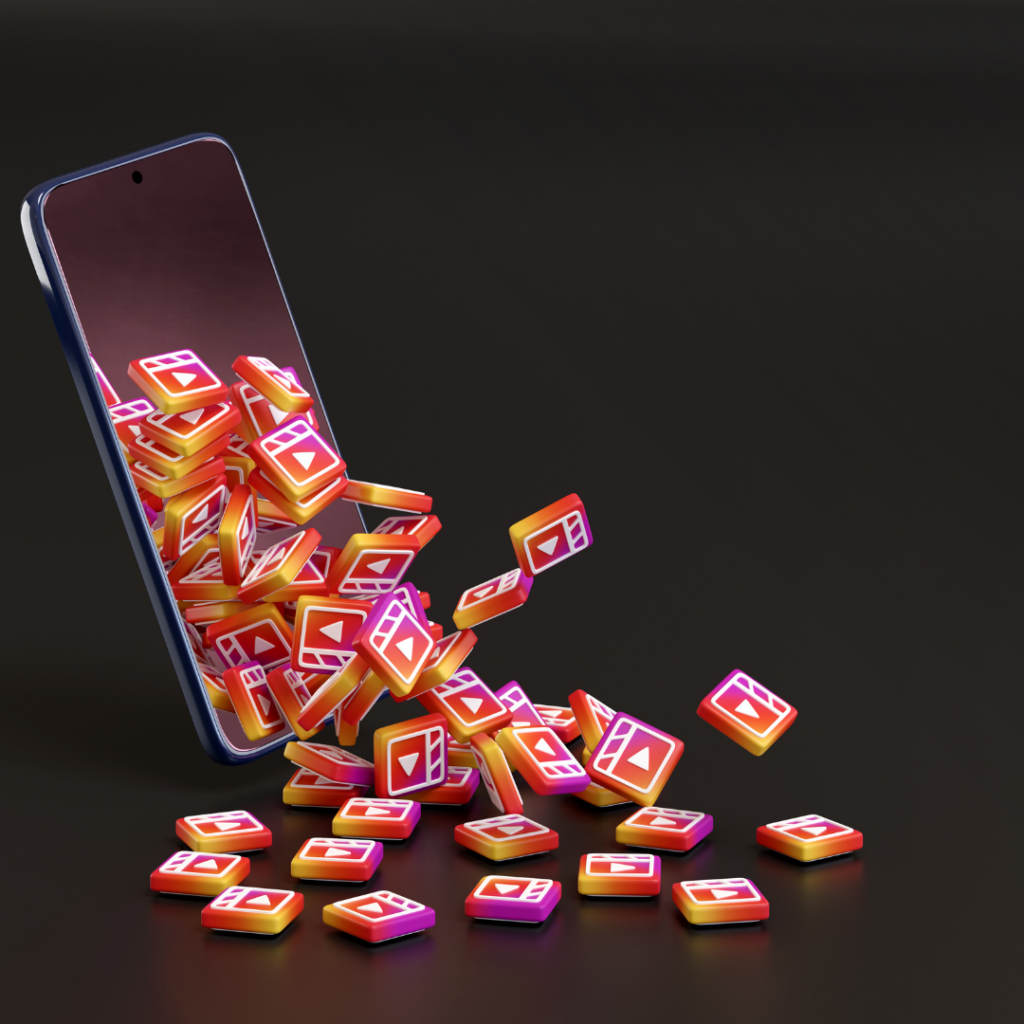 3. Leave out the Logos:
A few years ago, it was common for brands and businesses to post images to social media featuring their logo in every single one. In 2022, however, not so much. Logos are a great way for people to recognise a brand with a glance, but using it on every post, especially if you post very regularly, can be too much for users. In graphic-style posts, such as an announcement, it's still great to use a logo so people have context instantly as they're scrolling, but for photos, behind-the-scenes content, and reels, it's probably best to leave out your logo, no matter how lovely it is.
4. Not Realising the Impact of User-Generated Content:
User-generated content (UGC) has taken a huge rise in recent years, and with platforms such as TikTok, Instagram Reels and BeReal being massively popular, it's clearly not slowing down anytime soon! Many big brands, such as Duolingo, RyanAir and Chipotle have embraced the rise of UGC, creating their own TikToks and BeReals. There are two things UGC is great for: engaging with your audience and building trust with them.
Brands like Duolingo are known for their engagement not just with their followers, but with other brands as well, and this has given them a great reputation on platforms like TikTok. They respond to trends, and sometimes comments, with UGC that puts a unique spin on things. This is also a fantastic technique to build trust, as audiences feel they can get to know the personality of the brand. Brand trust is more important than ever, with 46% of consumers saying they would spend more on a brand they trust. UGC also shows the brand as being "real", and with 88% of consumers saying authenticity is important when deciding which brands they like, it's clear UGC is the way to go.
5. Engage with Micro-Influencers:
Influencer marketing is still one of the most popular social media marketing strategies, and with so many platforms to choose from now, it's easy to see why. Influencers have a bond with their followers, a level of trust which has been built up, often over years. 61% of consumers trust influencers' recommendations, so having influencers show off your products or shout about your brand is a great way to increase brand awareness or even sales. However, finding the perfect influencer is no easy task.
The temptation is there to try and engage with the influencers with the biggest followings, but the reality is that this isn't usually the best tactic to see results. Yes, having their millions of followers see your product, but sometimes it's just not practical to help your marketing strategy. It's a much better idea to look for relevant micro-influencers.
Micro-influencers have between 1,000-10,000 followers, and having a much smaller pool of people to engage with means they are able to share a closer bond with their audience. Followers of micro-influencers have a lot of trust in them because of this bond, as well as the fact micro-influencers usually only work with brands they're genuinely excited by and think will excite their audience too. Micro-influencers are a much better option to raise brand awareness, and there are the added bonuses that they usually accept lower fees or even gifted items in exchange for promotion.
6. Not Paying Attention to Trends (particularly on TikTok and Instagram Reels):
Okay, we know trends on social media platforms can be tricky to follow. By the time you've grasped what the trend actually is, everyone's moved on to the next dance or comedic sketch. But it's always worth keeping an eye on trends, especially on TikTok and Instagram Reels where they're the most useful.
Going back to Duolingo, the language-learning app's TikTok account boasts over 5 million followers and over 107 million overall video likes. How did they grow so much? By using TikTok trends, and putting their own spin on them using their bright green giant owl mascot. TikTok is an odd platform at times, and it seems like almost anything could go viral, and that's because it can. Take the 'It's Corn' trend from August of this year, for example. No one expected an interview with a small child with a fascination with a yellow vegetable to go viral. But it turned into such a craze that every other video on TikTok's For You page featured a remix of the interview. It was used in over 45,000 videos in the first 5 days after the original remix video was uploaded. And don't even get us started on the unhinged 'Do You Wear Wigs' trend in October.
TikTok trends appear seemingly out of nowhere, and jumping on them quickly is a great way to increase reach and engagement with your audience, as well as show off your brand's personality to build trust. It's worth noting that you shouldn't jump on every trend; focus on ones that allow you to make relevant, quality content and your audience will engage naturally. Also, don't panic if you miss a trend on TikTok, as there may be an opportunity to get involved on Instagram instead as Reels tend to jump on the same trends a few weeks behind TikTok.
An Exciting Year Awaits:
Now you know which trends to stay away from and what you can do instead to improve your social media strategy, 2023 is sure to be an exciting year of exploring new things. The social media world is your oyster, you may find a golden technique that helps your brand grow to great levels!
Don't forget that if you still feel puzzled by the world of social media, we're here to help! Get in touch with us today to find out how we can give you a helping hand with your social media strategy.