A.I.
That buzzword is everywhere at the moment and now means something different in popular culture from evil rogue programmes like HAL-9000, Skynet or the old Roomba vacuum that would repeatedly crash into the wall. It's become a tool used throughout business and culture, sometimes without you realising.
Voice detection, image recognition and fraud detection services at your bank are all AI systems that are used daily. Even streaming giants like Netflix use machine learning and AI to curate not only a list of films in different categories it thinks you'll watch, but which thumbnail is most likely to get you to click through and grab the popcorn.
One key breakthrough in the past 12 months however is how creatives can harness artificial intelligence in their processes, whether it be in copywriting or graphic design. In this blog we'll break down the key platforms behind this and how they can help business owners find inspiration.
ChatGPT
ChatGPT is a language model trained by OpenAI to assist users in generating human-like text. It can generate responses to prompts given on a wide range of topics, including but not limited to general knowledge, history, science, and mathematics.
It can also assist with tasks such as translation, summarisation, and text generation. To do this, it has been trained on a large dataset of text and can use this information to generate responses to user prompts.
As an example, here is what ChatGPT presented when given the prompt to create a rap for MUV.
"Here is a rap I came up with for your agency:
Verse 1:
We're Make Us Visible, the marketing agency
We'll get you seen and heard, no need for weaponry
Our strategies and tactics are top-notch, no debate
We'll put your brand on the map, it's time to elevate

Chorus:
Make us visible, we'll make you shine
We'll take your brand to the next design
No matter what the challenge, we'll overcome
With Make Us Visible, your success is won
Verse 2:
We don't just advertise, we create a brand story
That resonates with your audience, it's all about glory
We know the trends and techniques, no need to guess
With Make Us Visible, you'll stand out from the rest
Chorus:
Make us visible, we'll make you shine
We'll take your brand to the next design
No matter what the challenge, we'll overcome
With Make Us Visible, your success is won"
In just a few seconds, it had generated this complete song with a simple prompt. However, it's not just useful for a bit of light entertainment…
Here is what it presented when given a prompt to write copy for a new luxury hotel in the Lake District with a spa, local tours and multiple dining options…
"Welcome to the Lake District's newest and most luxurious hotel! Our doors are now open and we are ready to provide you with the ultimate getaway experience. Nestled in the heart of the stunning Lake District, our hotel offers breathtaking views and all the amenities you need for a comfortable and memorable stay.

Our spacious and elegantly appointed rooms are the perfect retreat after a day of exploring the beauty of the Lakes. And with a range of on-site dining options, you can indulge in some of the finest local cuisine while enjoying the view.

But our hotel isn't just about the amenities. We also offer a range of activities and experiences to make your stay truly special. From guided hikes and water sports to relaxation treatments at our spa, there is something for everyone.

Don't miss this opportunity to experience the Lake District in style. Book your stay at our hotel today and get ready to make lasting memories."
Impressive stuff right?! In just a few seconds, the AI has given us a solid base to create marketing text for this 'new luxury hotel' that our team could use for web, press, social and paid media.
This AI has the potential to enhance the production of marketing copy in various ways including…
Efficiency: AI can quickly generate multiple versions of marketing copy, allowing businesses to test and compare different approaches and select the most effective one.
Personalisation: AI can analyse customer data and use it to generate marketing copy that is tailored to individual customers, increasing the likelihood of engagement.
Creativity: AI can generate marketing copy that is outside of the normal range of ideas that a human team might come up with, potentially leading to more creative and effective campaigns.
Time-saving: AI can take on the task of generating marketing copy, freeing up time for human team members to focus on other tasks.
Of course, it's important to note that AI is not a replacement for human creativity and strategic thinking. The best marketing campaigns often involve a combination of human and AI input. Training the AI and giving it the right prompts, as well as performing manual tweaks to better fit into your current marketing language is essential otherwise, ironically, it'll sound like a robot!🤖
AI Art – "A flash of inspiration"
AI can improve the efficiency, personalisation, creativity, time-saving and cost-saving aspects of marketing campaigns by quickly generating multiple versions of images for testing and comparison, tailoring images to individual customers, coming up with creative ideas, taking on the task of generating images, and reducing the need for stock images.
However there are a few potential drawbacks to using AI-generated art. Some of these include:
Lack of human touch: Some people may prefer art that has been created by a human, as it can have a personal, emotional connection that is difficult to replicate with AI.
Limited capabilities: AI-generated art may be limited by the algorithms and data that it has been trained on. It may not be able to capture the nuance and complexity of human creativity.
Intellectual property issues: There may be legal and ethical issues surrounding the ownership and use of AI-generated art, as it is created by a machine rather than a human artist and uses real-world images as point of inspiration, and therefore could be seen to infringe on someone's work.
Potential for misuse: If AI-generated art is not used responsibly, it could be used to spread misinformation or propagate harmful ideas.
It's important to consider these potential drawbacks when using AI-generated art, and to use it in a way that is ethical and responsible.
Using it to generate ideas and using them as a jumping off point to create something more nuanced and authentic is advised, especially when the results can be…quite strange to say the least!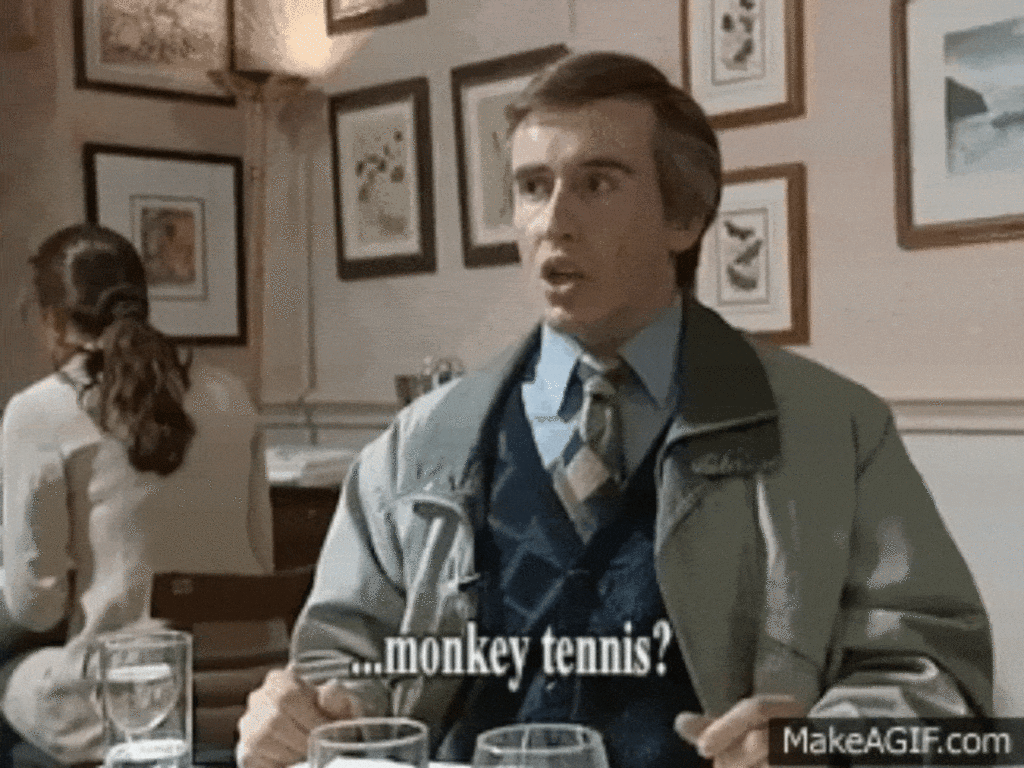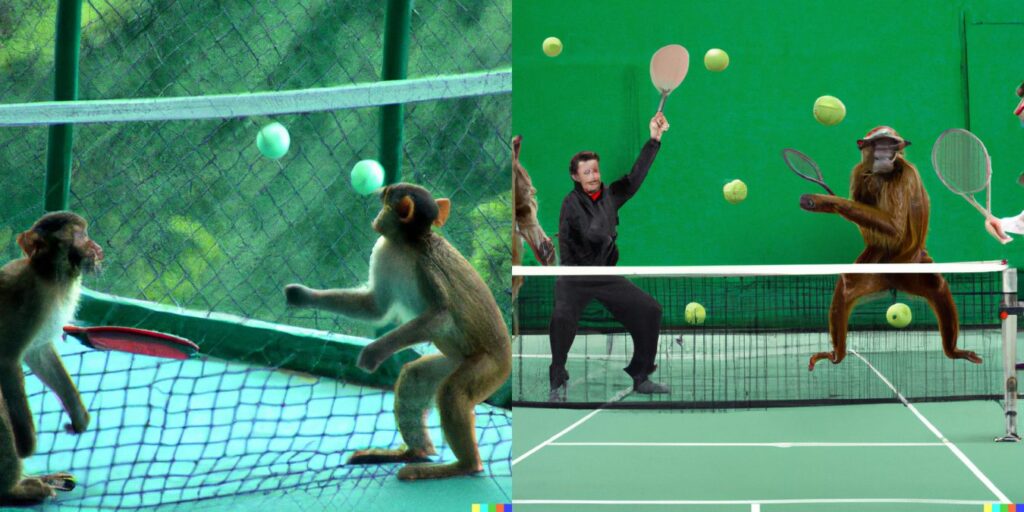 "I, for one, welcome our new A.I overlords"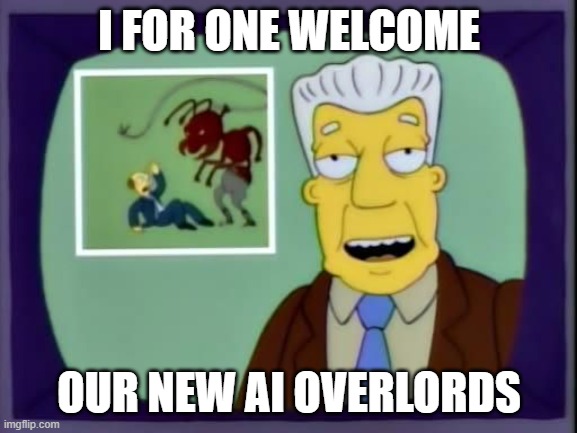 So, to summarise; in the future, AI may assist creatives and marketers by generating ideas and concepts, creating marketing materials, personalising campaigns based on customer data and automating tasks. While AI cannot fully replace human creativity and strategic thinking, it has the potential to be a valuable resource for improving efficiency and effectiveness. It is important for creatives and marketers to consider the capabilities and limitations of AI and use it ethically and responsibly.
Now may also be a good time to reveal that this whole article, not just the examples, was written with the help of OpenAI, prompted and tweaked by yours truly, and proofed by ProWritingAid, an AI powered software tool that helps writers improve their writing skills and editing process.
It is early days on this technology and it is not advanced enough to replace human ingenuity, but as a tool to bring inspiration and minimise procrastination on creative tasks, it looks to be a vital tool in the near future in the same way we use a calculator, a search engine and the internet as a whole in our current day to day.