"
The First 6 Months Of AI
In the first of our 10 articles looking at the rise of AI and how you can implement it into your marketing strategy, we are looking at both ChatGPT and the OpenAI API.
Artificial intelligence (AI) is revolutionising the way businesses operate by enabling them to automate certain tasks previously done manually.
The past 6 months has seen the most aggressive advancment in a technology since the Internet itself became mainstream.
No one AI tool has had more publicity than ChatGPT.  But ChatGPT is just a front end to a far broader and more capable technology.
ChatGPT is an AI model developed by OpenAI that focuses on generating human-like conversational responses. It's designed to simulate engaging and interactive conversations with users.
On the other hand, OpenAI is a broader platform that provides access to the OpenAI API, allowing developers to integrate powerful AI capabilities into their applications.
OpenAI API offers advantages such as scalability, domain specificity, customisation, and access to cutting-edge research, making it a versatile tool for a wide range of AI applications beyond chat-based interactions.
In this article and video we will discuss and demonstrate why we believe OpenAPI is a far more scalable solution when it comes to marketing implementations.
Explaining the difference between GPT and OpenAI API
When we talk about AI-powered chatbots, we often come across two terms – GPT and OpenAI API. GPT is a language model developed by OpenAI that processes textual data and generates human-like responses, while OpenAI API is a service that provides access to pre-trained language models and tools to build custom AI applications.
In this video we look at a practical implementation of the OPEN AI API using article writing as an example, and comparing this to ChatGPT.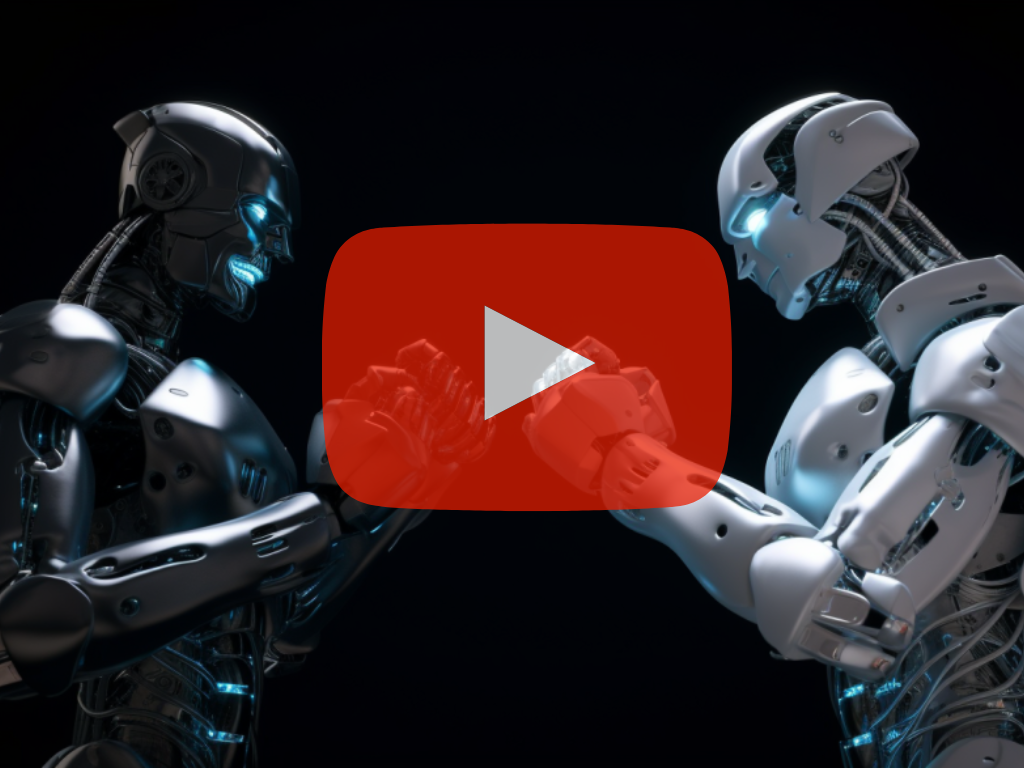 A comparative analysis of GPT and OpenAI API For Chat
First, let us understand what GPT stands for. It stands for generative pre-trained transformer-3, and it is an advanced language model created by OpenAI. On the other hand, OpenAI API is a machine learning platform that provides enterprises with powerful tools to build various AI applications.
While GPT excels in text generation tasks such as chatbot response generation, OpenAI API offers features such as natural language processing, visual image recognition, and voice recognition. OpenAI API can also provide multi-language support, while GPT is limited to only English at the moment.
One key factor to consider when choosing between the two options is the cost involved. GPT models require a lot of power and hardware resources, which can be expensive to set up. OpenAI API, on the other hand, is more cost-effective as it is scalable and already has the infrastructural architecture in place.
Another factor to consider is the level of customisation required. If the business needs highly customised chatbots with specific features and functionalities, GPT is the better option. However, if the business needs to integrate several different AI tools, OpenAI API is a more suitable choice, as demonstrated above.
In terms of use cases, GPT is best for businesses that need chatbots for textual interactions such as customer service or content recommendation. It can create human-like responses while maintaining context and sounding natural. OpenAI API is ideal for businesses that require chatbots for a broad range of functions, including voice commands, image recognition, language translation and generation, and more.
For small businesses with budget constraints and less complex requirements, OpenAI API may be the more viable option. Large enterprises with a larger budget and requirement for powerful chatbots may opt for GPT.
Use Cases for GPT-Powered Chatbots
GPT-powered chatbots have a variety of use cases for businesses of all sizes, from small startups to large corporations. Here are some examples:
Customer service: GPT-powered chatbots can handle customer inquiries and support by providing answers to frequently asked questions and troubleshooting issues.
Sales: Chatbots can assist customers in finding products and services they need, offering personalised product recommendations and providing purchase information.
Marketing: Chatbots can promote products and services through simple conversations with customers, where they present special deals and offers.
HR recruitment: GPT-powered chatbots can quickly screen the candidate's job applications and scheduling applicant interviews.
Surveys and feedback: Chatbots can collect customer feedback by asking direct questions regarding their experience concerning products or services offered by the business.
These uses cases might change depending on business activities, but overall, GPT-powered chatbots help automate communication aspects while remaining efficient and aligned with overall business goals.
Use cases for OpenAI API
OpenAI API-powered chatbots have been used in various industries to improve customer engagement and offer efficient solutions. Here are some potential use cases:
Customer support: An OpenAI API-powered chatbot can handle customer requests and provide timely solutions. By identifying the context of the query, the chatbot can suggest appropriate actions and also combine data to provide answers.  For example, by browsing a website.
E-commerce: By incorporating natural language processing technology, an OpenAI-powered system can help customers with their shopping experience and drive sales. It can make personalised recommendations based on a customer's preferences, address any concerns they may have, and assist in completing purchases without leaving the chat.
Data Analysis: The OpenAI-API can be passed complex data, and combinations of data, in order to streamline and automate analysis. Results can be optained in whatever format is needed, and even translate complex data sets into simple readable explinations.
Possible use-cases are almost limitless. OpenAI API-powered systems can be integrated into marketing campaigns in ways that can achieve a volume and quality of output, unmaintainable by human hand alone.
Future developments and trends for AI-powered chatbots
The world of AI is constantly evolving, and chatbot technology is no exception. Here are some noteworthy advancements in AI-powered chatbots:
More advanced natural language processing (NLP): As NLP continues to improve, chatbots will become increasingly better at understanding natural language and conversing with humans in a more intuitive way.
Voice-activated chatbots: With the rise of virtual assistants like Alexa and Siri, voice-enabled chatbots are set to become more prevalent. This will enable users to interact with businesses using their voice instead of text.
Smarter chatbots with machine learning: By training chatbots with vast amounts of data, they'll be able to learn and adapt, making them smarter and more capable of handling complex customer queries.
Multi-lingual chatbots: As businesses strive to reach global audiences, chatbots that can converse in multiple languages will become increasingly valuable.
Chatbots collaborating with human agents: While self-service remains an important aspect of customer service, human interaction also plays an essential role. In the future, chatbots may assist human agents or provide basic customer information to make human interactions smoother and more efficient.
As AI becomes more sophisticated, businesses have the opportunity to save time and resources and provide better customer experiences simultaneously.