We just love this little graphic, and felt we had to share it with you all. We often refer to this image when creating brand, logos or indeed websites. The image is the result of a number of studies conducted on how the human brain reacts and engages with certain colours.
There are some pretty obvious ones, like RED is associated with FIRE, and GREEN with ENVY. But did you know for example that people associate YELLOW with HAPPINESS?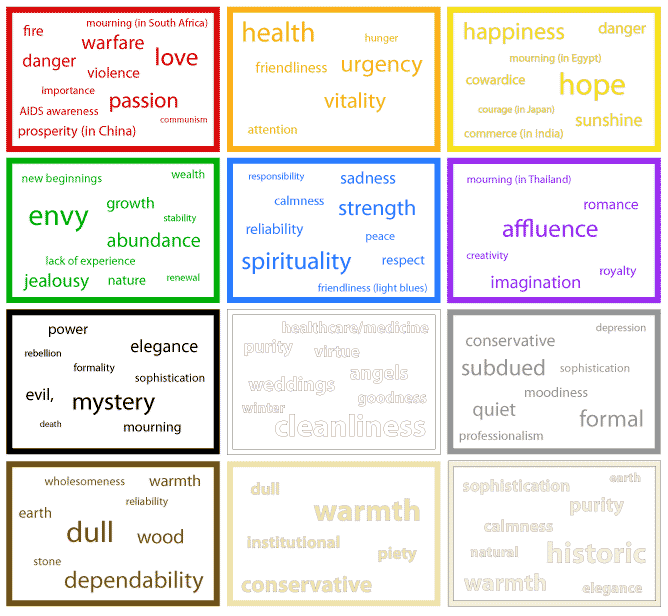 That said, this isn't the be all and end-all of colour selection in design… but it is a useful reference if you are brainstorming your next design project or PR venture.