So you went to all the trouble of having your website designed, and the results are amazing.  You even went to the trouble of copy-writing all the text, and brainstorming your concept.  However, did you make one really awful mistake?  Did you use bad images!
A quote I often use when talking to customers about their site, is "the best website in the world will look terrible, if the photographs you use are also terrible". I thought it would be interesting to put this to the test with some recent projects we have completed. Take a look at this recent design for a Cumbrian based food supplier.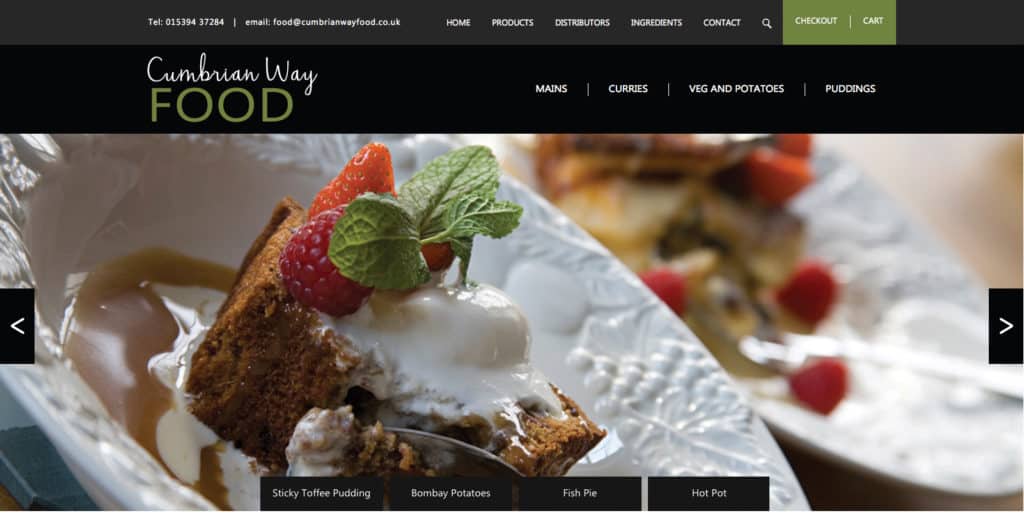 The image used here in the header is attractive, and represents the food well.  The image is crisp, sharp and at a size and orientation which works well on the site.  Let's try swapping it for a poor image and see the difference.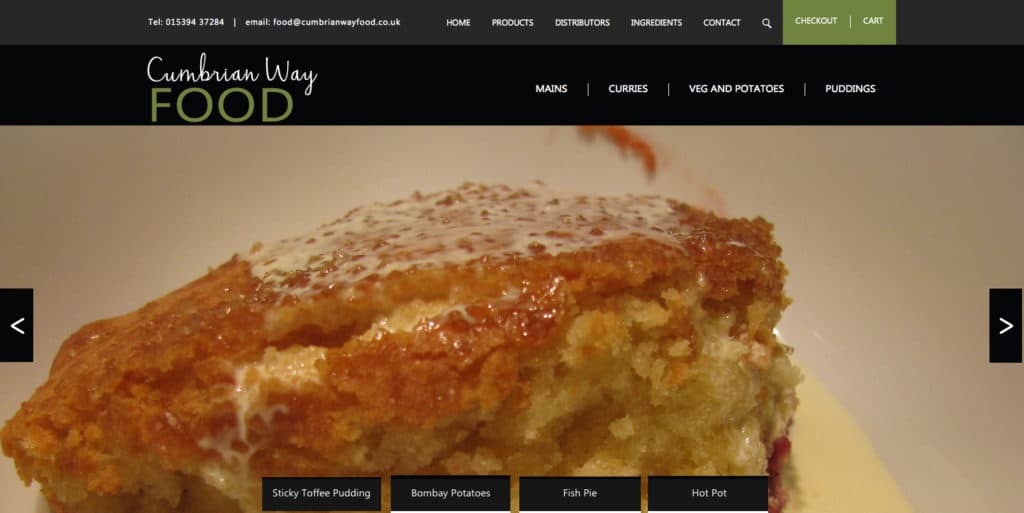 Whilst not a total disaster, you can clearly see which is the photograph was taken professionally.  The top example has the food well presented with the finishing touches of a strawberry and mint, whilst the bottom image looks a little impromptu.  The lighting of the two images is also a world apart, with the top one demonstrating studio quality lighting, and the bottom perhaps an iPhone flash.
Let's try doing the same with a product page of another recent website we optimised.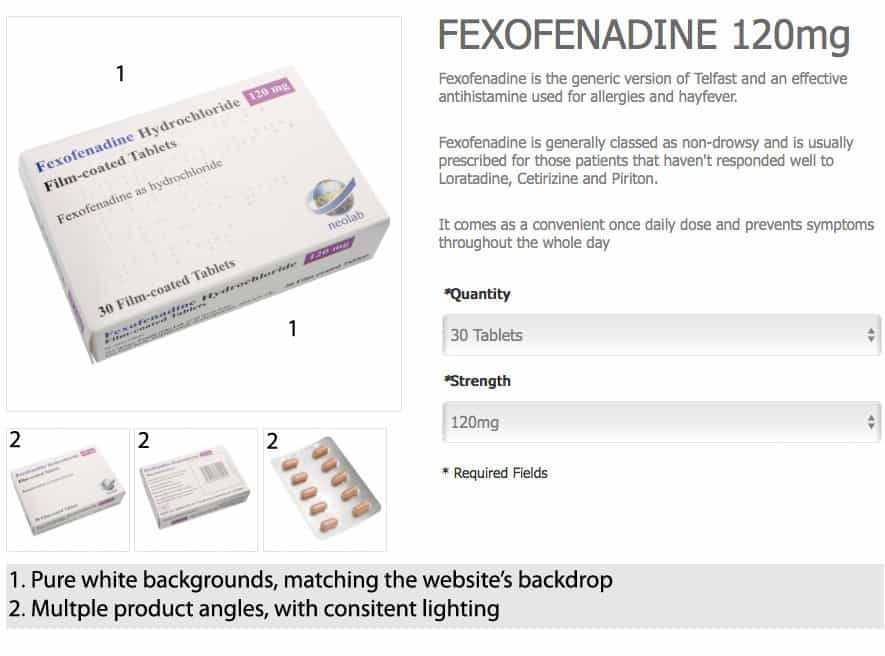 White Means White
With a website containing predominantly white backdrops, it is crucial that your photos also have  white backdrops in order to showcase them effectively.  The issue here is that white really does mean white…not grey, not off-white…not even egg-shell white…only pure white will do.   There are only two ways you can achieve a pure white background on your product photographs;
Photoshop them….this is known as post processing.
Let a pro take the photos with pro kit.
Achieving that pure white background is hugely complex, and time-consuming for an amateur.  You will inevitably end up with unwanted shadows, or a slightly off white background, which in some cases can look worse than a photo where you haven't tried to achieve a white background at all.
Added Value
When it comes to eCommerce, having high quality images is even more important. It is proven that visitors are making decisions about your products based on what you say, but mostly on the photographs. This is even more crucial if you are selling a product which perhaps your visitor has not seen before, or can't find on the high-street. Investing in images which show the customer your products in a variety of angles will really help to demonstrate that you are proud of what you sell, as well as that you are willing to put your money where you mouth is by showing your products, warts and all.
Another crucial aspect of e-commerce photos comes into play when you are selling on third-party marketplaces such as Google Shopping or eBay.  Many of our customers use Google Shopping, and we simply cannot generate an automated feed for them, unless they have images of a certain standard.  Stack these images against your competitors in Google Search, and you can guess who will get the highest click-thru-rate!
Stock Or Not
Not every business is selling a tangible product, and sometimes you need to showcase yourselves in a more creative way.  It may not even be viable to employ the services of a photographer…which is where stock-photography can be a huge help.
For those who don't know, 'stock photography' refers to images which have been taken to be resold for use by others. The great news is that there are some fantastic sources out there for stock images, such as i-stock and photo dune.  The even better news is that there are also lots of free resources out there where you can obtain totally free stock images for commercial use. 
The Big No No
Before we witter on….I speak from experience. Not personal experience thankfully…. but I have seen customers fall foul to this 'problem' on more than one occasion.
Never…ever…ever….under any circumstance use a photo you have taken from someone else's website, unless you have written permission. Yes…this includes typing something into Google and saving the resulting images from image results. Trust me when I say that the short-term gains of using someone's unlicensed photo are not worth it in the long run. There are extremely smart tools available, which will…eventually find the image, and you will receive a demand letter for a rather hefty sum of money.  In many cases, this demand can actually be more than it would have cost to employ the services of a pro for a day.
In Summary
It really isn't worth skimping on photography.  Of course you do need a decent website to back it all up, but the images used on your website will be what sticks in your visitor's mind.  Spend some time thinking about how your photographs look….do they represent you in a positive light? Do they look professional and high-resolution, or do they look like they were taken on a phone from the back of a motorbike?  Are your photos relevant to the topic, and most importantly are you licensed to use all your images?
When it comes to optimising your website, images are one of the first places to start.