OK, so the title of this article might be slightly misleading, as the technology we are talking about isn't exclusive to Amazon, but essentially some tools available from Amazon, the online book-come-everything reseller, can improve your website experience, and potentially your rankings.
For several years now, Google has openly made it known that one of the key metrics they use to rank your website is it's speed.  This is obviously critical if you are looking to rank your site well and gain natural organic traffic, but it also emphasises how important user experience is, and speed is a key factor to the user's experience.
Need some proof, take a look at the image below taken from Google's official analytics tool.  It shows the data which Google collects about your site's speed.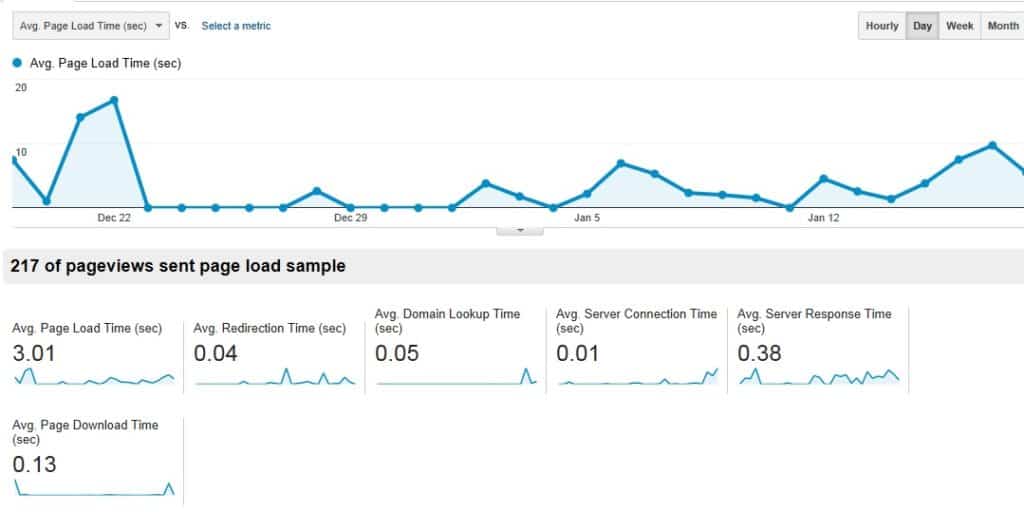 How To Improve Your Site Speed
So, hopefully 200 or so words into this article you understand that site speed is a critical factor in how your site performs on search engines, and for users.  So what can you do about it.  This is where Amazon  come in.
Amazon, as well as quite a few other providers, have a service whereby they take a copy of your website, and store it on there infinitely faster servers, dotted all around the planet.  The result is that when someone comes to your website, certain files (usually the large image files), will be loaded via Amazon's servers rather than the site hosting your website.  Furthermore the files will be loaded from a server as close to the end-user as possible. 
The service itself is called CDN, which stands for Content Delivery Network.  Amazon have branded their service as Cloudfront.  Putting CDN in place on your website can take anything from a few minutes, to a few hours depending upon the size and complexity of your site. There are various ways to configure it, and it very much depends on your website on which parts of the service you implement.  For example, a image-heavy site may choose to only use CDN for images, as this is where the main site bottleneck is. 
How Fast Will My Site Load?
Once successfully in place, CDN is a leave-alone service, and for most sites (dependant on traffic) cost just a few pounds per month.  In terms of improvement, we have seen results of between 20% and 30%.  If your website is taking a while to load for most users, CDN can bring you some pretty instant improvements.  Obviously this shouldn't be an alternative to reducing your site's load time with optimised images and code, but it is a brilliant solution to further improvement.
If you would like to improve the speed of your site using CDN technology, then get in touch, and we will take a look at your site and advise if CDN may bring you significant improvements.