There are widespread reports of huge fluctuations in Google ranks….and for some pretty big players. We have been awaiting a Google Penguin update since early December, when it was confirmed it would be delayed until 2016.  This overnight update which just happened in the last 12 hours has left some wondering if it is THE major Penguin update we have been waiting for.
News has however broken that this ISN'T the big update… and is more of a minor update.  Google Analyst Zineb Ait posted on Twitter that it was simply one of their '"frequent updates" rather than the Penguin Update;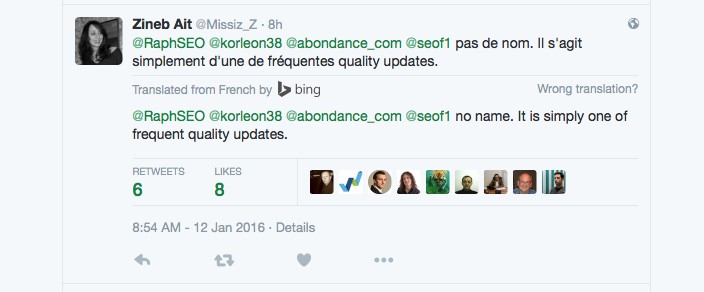 We are scouring Twitter for more news, and as yet there is nothing from Matt Cutts on Twitter, which is generally the first (or second place) he talks about major updates.
The impact of Penguin 4 as it rolls out might be massive, and perhaps this tweak is in preparation. As soon as it happens, we'll be writing about it.