Using AI for scripting or for content writing and brainstorming is one thing, but the most recent innovations in AI are also very visual.  AI image generation is now being used in commercial applications.  Here at MUV we have also used AI image generation to assist in web development, and in ad campaigns. In part 5 of our AI sprint series, we're going to look as some practical uses.
Scenario 1 – New Product Launch
Let's set the scene.  You're about to launch a new event.  It's very niche, it's very unusual, and it's weather dependant.  For example, your about to launch a marketing campaign for a horror-themed music festival.
To run the campaign you're going to need images right?  So, a photographer, make-up artists, models/actors, and a location for the shoot.  Yep…. it's going to get expensive.  Or perhaps not.  How about instead of briefing a photographer you brief an AI?
So we prompted AI with the following;
Create me an image of a horror-themed music festival.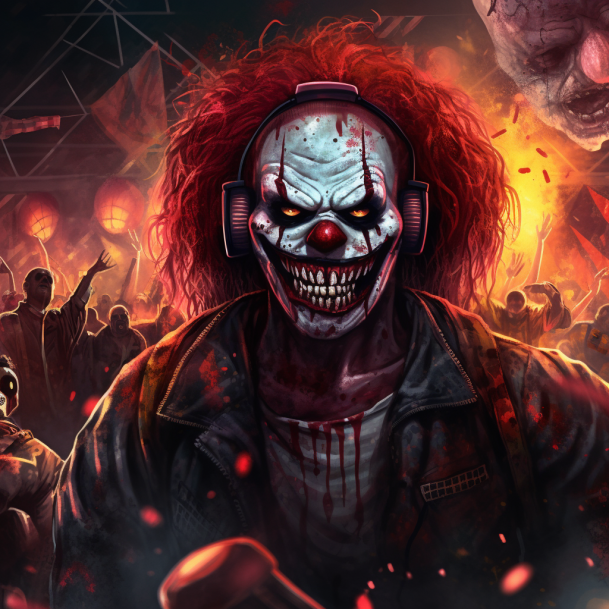 Not bad, but probably not quote what we were hoping for.  So instead, let's leverage the power of ChatGPT, and ask it to create us a much better instruction for the Image AI creator;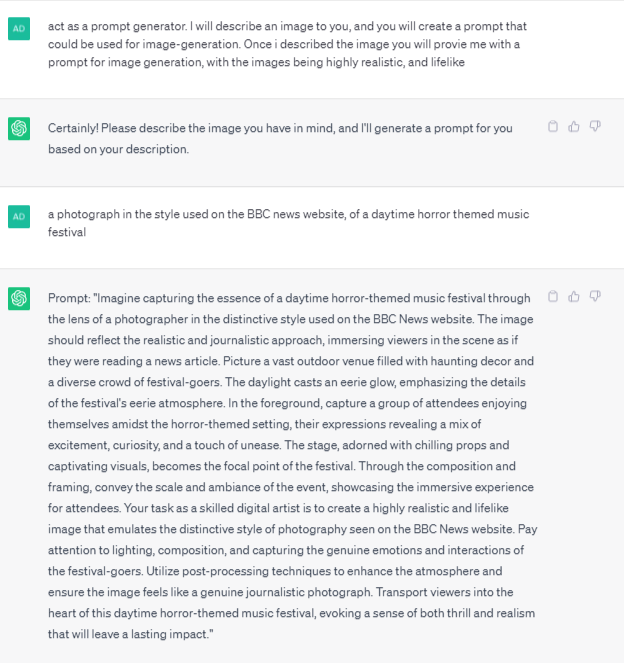 We can see the resulting output is instead a much more elaborate, detailed description.  So let's see what comes back from the image generator;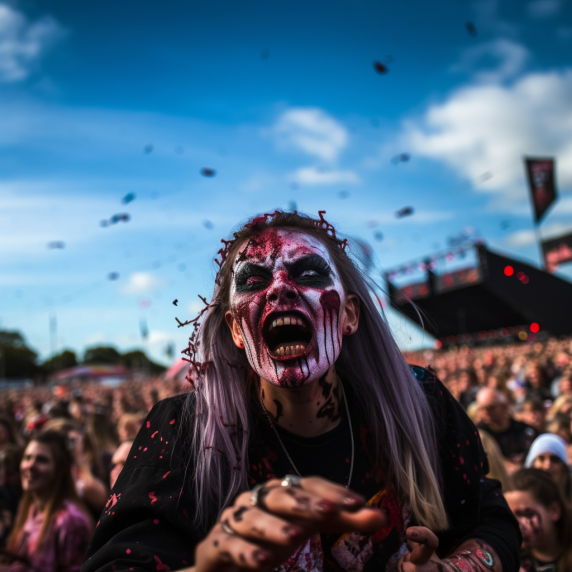 Yup, that's better.
Scenario 2 – Lifestyle Images
Which campaign doesn't need a few lifestyle images along the way!  Lifestyle photography is often used to compliment your main campaign, with high quality and on-theme images which represent the look, feel and tone of your overall campaign.
So, imagine we have a website selling sunglasses.  We have a huge range, and we are very much aiming at 'all the family'.  the problem is, we are based in Cumbria, and it's December.  Not a great time for sun glasses photo shoots.
So we prompt AI with the following;
"a photo of a modern-day family enjoying their picnic, all wearing sunglasses"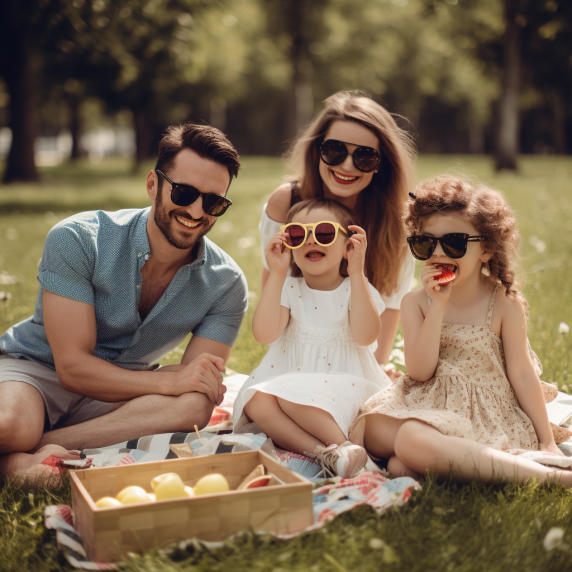 The fact the middle little girl is playing with the sunglasses makes this a coincidental winner.  A very usable photo.
Scenario 3 – Reinventing Old Photos
Sometimes you might have an old image, but you need to breathe new life into it.  AI Image generators can often work with pre-existing images.
Imagine you'd about to launch a new 'super hero' themed campaign for your brand.  You have some great photos of your team, but wouldn't it be fun to re-theme those photos with a touch of Marvel….
Before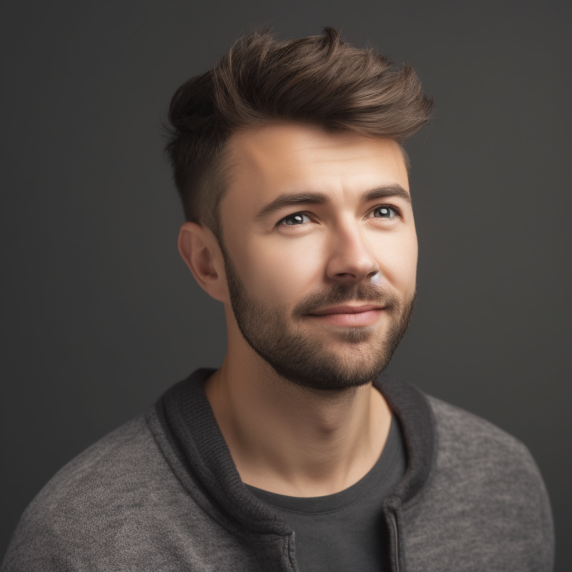 After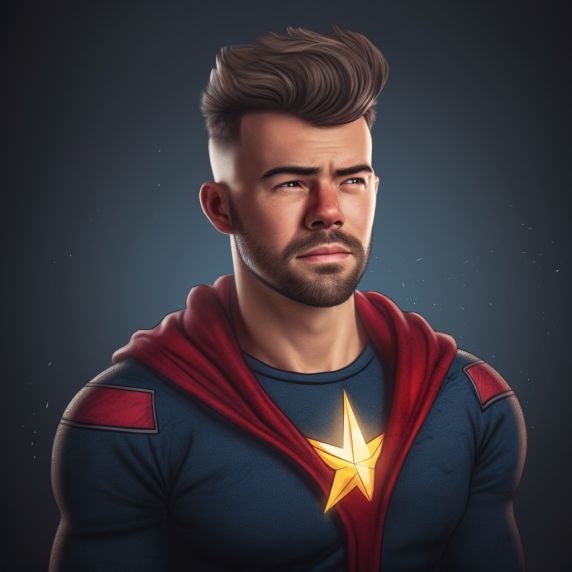 Before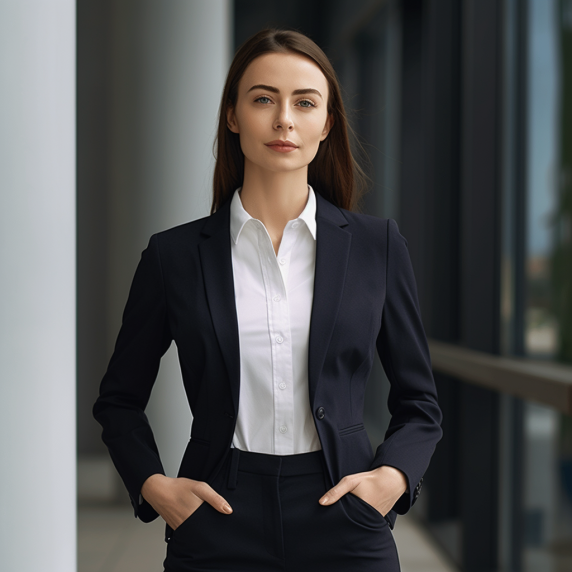 After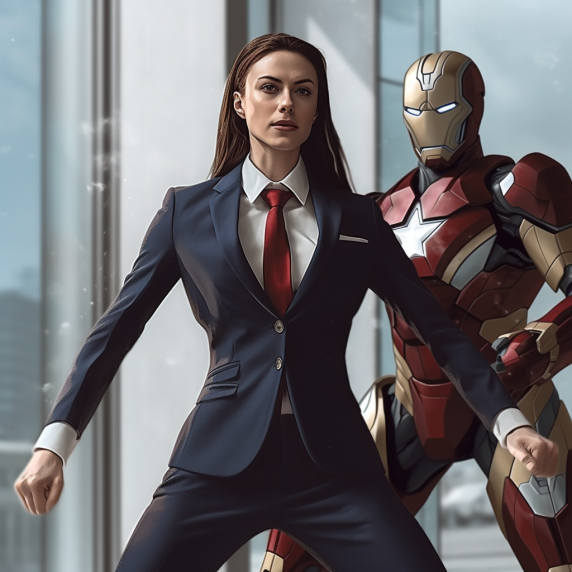 The Moral Questions
As with most aspects of AI, there are moral questions to be asked about usage, and there are advocates and critics.
The critics would say that AI technology is use existing human works from which to draw inspiration and re-generate elements.  For example, if part of an image contains a 'lake', the AI will be determining what a lake looks like, from existing, perhaps commercial photography.
Advocates would say that humans also draw inspiration from existing works.
At the present growth rate of AI, legislation to govern usage is not yet finalised and is still being developed.  AI should be used with caution, in particular when it comes to creative output.  Publishes and business owners should use their own moral compass from the information available, as to how they use AI photography commercially.
I believe that AI will never replace a real-life photographer and that creative people generating new original works will be key to the improvement of AI image generation.  I would hope that legislation and technology is leveraged in a way that original creators are both credited and compensated for the use of their works by AI.