Tuesday 14th May saw the biggest event of the year take place. That is, of course, Google's annual agenda.
Google Marketing Live in San Francisco revealed their latest plans for new directions, features and products with regard to advertising and marketing on the Google platform.
With the current ad options consisting of a decent selection of Display and Search ads, there are going to be some new kids on the block, which will be aiming to enhance the user journey and provide advertisers with even more options to maximise their ROI.
Always feel like you're being followed around online?
For mobile users in particular, this is not set to change anytime soon with the upcoming arrival of Discovery Ads. Google Discover currently displays relevant news, videos, entertainment updates etc, based on what it considers to be of interest to individual users. It can be accessed from the home screen of some Android phones, on the Google App (not Chrome), on the YouTube home feed and on the GMail promotions section.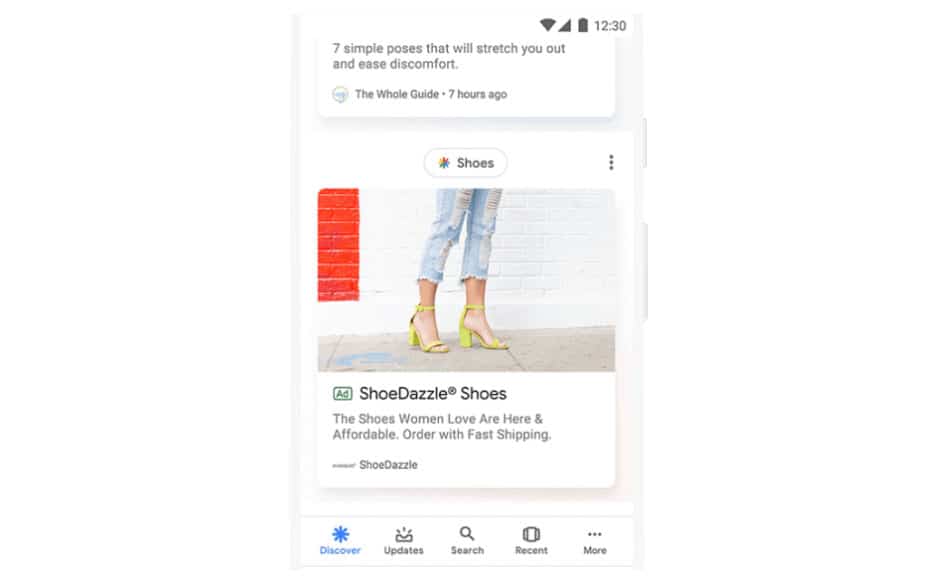 The new ads will work in a similar way, displaying content deemed to be of interest to users. These new ads aim to become more relevant to users over time as their interests and interactions will become learned, more closely providing a completely personalised experience. These ads are also said to be displayed as an image carousel.
The rivalry for the top spot is heating up.
The Google search network is unrivalled in its focused real time advertising. Users currently see text ads from a variety of competitors tailored exactly to the search terms that they have entered. These are generally displayed above organic listings, with ad position determined on which advertiser has the highest ad relevance, cost-per-click bid and landing page experience.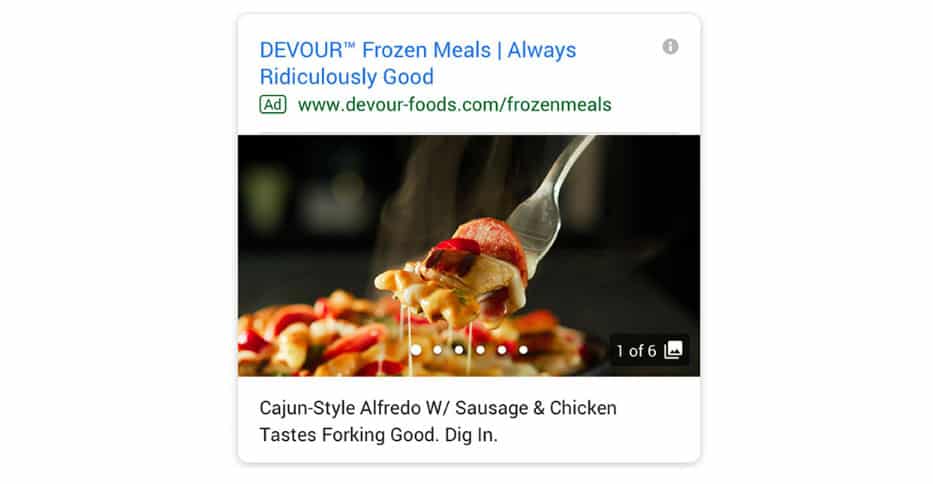 This battle for top spot is set to be bigger than ever with the introduction of Gallery Ads. With an image-carousel added to search ads, users for the first time will now see the addition of relevant images alongside text, which has been the tradition in search ads for so many years. The idea behind this is that it is likely to further increase click-through-rate which is beneficial to the advertiser, as long as these extra clicks lead to a conversion. Having highly relevant keywords has never been more important. Gallery Ads will more than likely push organic results even further down the SERP (Search Engine Results Page) with this new arrival taking priority at the top, before existing text ads and organic listings.
Optimising your spend and ad performance on Google Ads can be a daunting and time-consuming task, but we can offer you bespoke and results-driven solutions and support to keep you fighting for the top spot.